Let the Customers Speak for themselves.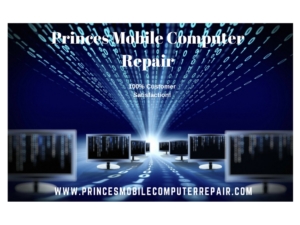 Greetings, We are Princes Mobile Computer Repair welcome your feed back on our services.
Your review of our Services is highest priority in our business.
Customer Satisfaction is the very foundation that Princes Mobile Computer Repair is built on.
Instructions 
NO spam is allowed.
Please rate our Services:
Customer Service
Speed of Service
Communications
Quality of Service
Improvements
In the Comments Section.
Fill in your Name and  Good Email Address.
In the space requested, "Website"
Please put Your Facebook Profile: URL
Example: https://www.facebook.com/george.prince.777
Thus referrals need only to click your name in the published comments to collaborate your testimony should they choose to.
Once you have shared you honest review of our services in the comment press "Submit" and your review will pend review by the admin.
Then it will be published for all your friends to see.
In addition you can also leave a comment or review on our Facebook Page:
https://www.facebook.com/princesmobilecomputerrepair/
Share your experiences, Like, and refer ALL your friends so they can experience this same service, that is like none other.